---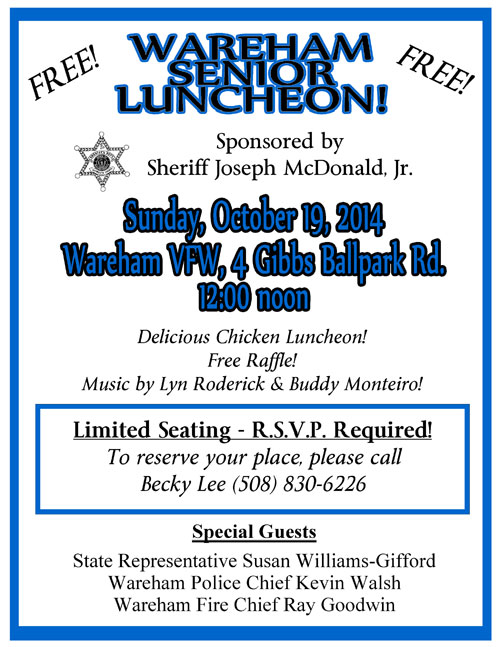 July 8, 2014
REPRESENTATIVE GIFFORD ANNOUNCES EARMARK IN HOUSE BUDGET FOR TURNING POINT IN WAREHAM
BOSTON –State Representative Susan Williams Gifford (R-Wareham) announced today that the budget amendment she filed in the House Budget back in April for the Turning Point Day Resource Center for the Homeless and Near Homeless in Wareham was included in the Conference Committees version of the Fiscal Year 2015 budget.
The earmark in the category of Housing and Community Development states that not less than $15,000 shall be expended for Turning Point. "I am delighted to see that the services provided to the community by Turning Point were recognized by the members of the Conference Committee," Rep. Gifford said. "Even though the local economy is showing some signs of improvement, there is no shortage of individuals and families having difficulty meeting their financial obligations. This funding will help Turning Point keep up with the ever growing demand for assistance."
After being filed by Representative Gifford and adopted into the House version of the Fiscal Year 2015 Budget, the earmark request was sent to the Senate where it was again successfully adopted after their budget debate in mid-May. The next stop for the $15,000 earmark was the House and Senate Conference Committee. Having just been approved, it now continues its journey to the Governor's desk for final approval.
Rep. Gifford has been successful in the past, taking the lead in securing funds for Turning Point as recently as FY2009. However, due to the state's economic downturn, requests for earmarked funding were severely limited for the past several years.
---
A Message from Susan
Thank you for visiting my online district office! I developed this website to help you connect to your government, and hope that you find it a useful informational tool.
From my efforts on the local level as a Wareham Selectwoman to my current tenure as State Representative for the 2nd Plymouth District, I have worked hard over the years to address the needs of area communities and look forward to continuing to do so for years to come.
As always, please feel free to contact me with any issue or concern you may have, and many thanks for your continued support.
Sincerely,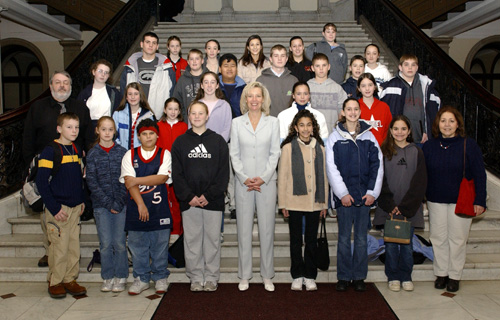 To help youth constituents learn about the State House and the legislative process, Susan hosts students from the Wareham Middle School on a tour of the state capitol building. more photos >>